Assistance pour Contacts Push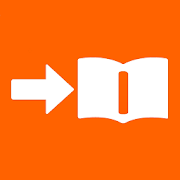 Rechercher
Réponses aux questions les plus fréquentes
Vous avez des questions concernant un produit Gigaset ? Trouvez les réponses ici.
Top 10 FAQs
Which Gigaset phones support the new ContactsPush App?

All IP-based Gigaset phones (e.g. Gigaset C430A GO, C430IP) and desktop phones with Internet access (e.g. DX800A all-in-one, DL500A) are compatible with the ContactsPush app.

 



These telephone systems support the Gigaset ContactsPush App:

DECT IP phones:
A510 IP, A540 IP, C430 IP, C530 IP, C610 IP

DECT IP phones with answering machine:
C430A IP, C530A IP, C610A IP, C430A GO, C570A GO, CL750A GO, E630A GO, S850A GO, SL400A GO, SL450A GO

Desktop phones:
DL500A, DX600A, DX800A

DECT handsets(in conjunction with one of the phone above):
A510H, A540H, C430H/HX, C530H/HX, C570HX, C610H, C620H, CL660HX, CL750H/HX, E370HX, E630H/HX, S850H/HX, SL400H/HX, SL450H/HX

Will all phone numbers transferred to Gigaset handsets?

All phone numbers will be transferred to your Gigaset handset.
If more than one phone number exists with the attribute Home, Office or Mobile one or more contacts will be created.
Details can be found here.

The APP does not find a base in my network, why?

As the APP uses an internet connection www.gigaset-config.com to find all IP base stations in the network, this mechanism will fail in case no connection can be established. In this case the APP can be used in manual mode, only the IP address of the respective IP base has to be known. Easiest way to find it out: Start a paging call by shortly pressing the button on the base, the IP address is presented on all called handsets. Enter this address into the editor presented by the APP and fill in correct PIN, the connection will be established. The used IP address will be stored in the APP and is used for the next use without an internet connection.

How many contacts can be stored on my Gigaset handsets?

You can check remaining number of entries of your Gigaset handset. Open Directory, check Options / Available Memory.

Most handsets provides an entry in the context menu of the directory which shows the - approximately - amount of free contacts in the directory. Approximately, because it strongly depends on the content of each mobile contact (see question above) how many contacts will be created on the Gigaset handset side.

How can I be sure that all contacts will be transferred properly?

When you are going to transfer contacts please make sure that following conditions are fulfilled
 - your Smartphone should have a stable connection with your Wi-Fi network (no walls or other obstacles in between).
 - Make sure that all Gigaset handsets are switched on and are in the range of your Gigaset IP- base station.
 - log off  from Gigaset IP WEB configuration page otherwise the ContactsPush App cannot establish a connection.
 - do not edit contacts in your Smartphone directory while ContactPush App is running. Your edited contacts will not be transferred.

Why is the amount of contacts different on mobile device and Gigaset handset?

Sevaral phone numbers can be stored in a Smartphone contact. If these contacts are transferred than different contacts will be created in a DECT handset. That is dependent of the Gigaset handset. An A-class handset will have one phone number per contact. C, CL, E, S, SL- class handsets have 3 phone numbers per contact (Home, Private, Mobile).

Furthermore mobile device contacts without a number are not presented in the APP and cannot be transferred to a Gigaset handset.

Details can be found here.

How can only be transferred one telephone number per number type(Home, Office, Mobile...)?

Only one phone number per number type (Home, Office, Mobile) is transferred if you have activated the option Transfer one phone number per number type (Home, Office, Mobile) in the settings of the app.

How are numbers being converted during the transfer process?

On their way from the Smartphone to the Gigaset handset the numbers will run through several transformation units (APP, base station, handset). The APP cleans the numbers from blanks, strokes etc.. The base station converts numbers from international style (e.g. +49...) to national style (0...) and splits mobile contacts with multi numbers into separate contacts with one number, depending on the handset capabilities to handle contacts in its directory. The handset removes the local area code, if it was entered be the customer.

The APP shows an alert "Base connection not possible: Other client already connected". What's going on?

Nothing serious. In some collision cases (e.g. WLAN connection is lost during the transfer) it may happen that the base station did not discover that the APP is no longer connected. In this case, do not try to connect to the base for approx. 10 minutes. After this timeout the base will reset the broken connection and the APP can be connected again.

Possible collision cases
   - WLAN connection is lost <s>
   - WEB-configurator is still in use of Gigaset IP device
Vous n'avez pas trouvé ce que vous recherchiez ?
Merci de contacter notre Hotline pour une assistance personnalisée.