Senior Product Controller (m/w/d)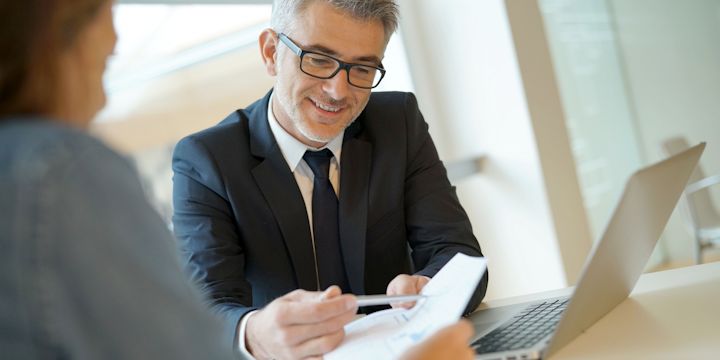 Sie möchten Teil des Gigaset-Teams werden und unseren Bereich Controlling  unterstützen? Für unseren Standort Bocholt suchen wir im Rahmen einer Ruhestandsnachfolge zum nächstmöglichen Zeitpunkt erfahrene Senior Product Controller (m/w/d), die einen Aufgabenbereich mit Gestaltungsspielraum schätzen, Verantwortung übernehmen können und gerne in einem dynamischen Umfeld arbeiten. Das hört sich nach Ihnen an? Dann ist diese Stelle Ihre Chance, Ihr Wissen und Talent in ein starkes Unternehmen mit einzubringen und so die Zukunft der Kommunikation mitzugestalten!
Published on: 22.08.2019
Location: Bocholt
Team: Production
Ihre Aufgaben
Ganzheitliche kaufmännische Beurteilung und Unterstützung von Produktentwicklungsprojekten und Produkteinführungen
Operative Durchführung der Produktkostenkalkulation in SAP in enger Abstimmung mit dem Produkt Management, Einkauf und Fertigung
Regelmäßige Überprüfung der zugrundeliegenden Parameter der Produktkostenkalkulation einschließlich Einkaufspreise, Preisstaffeln, Wechselkurse und Zuschlagssätze
Steuerung und Implementierung von Kostenverbesserungsmaßnahmen
Aufbau neuer und Weiterentwicklung bestehender Reporting- und Analyse-Tools sowie Ableitung von Handlungsempfehlungen
Kundenorientiertes Business Partnering mit dem Produkt Management, Entwicklung sowie Einkauf
Konzeptionierung und Koordination von übergreifenden lebenszyklusbezogenen Analysen
Das bringen Sie mit
Abgeschlossenes Studium als Wirtschaftsingenieur, Betriebswirt oder vergleichbare Qualifikation
Mehrjährige Berufserfahrung im Bereich Controlling, möglichst in einem internationalen, produzierenden Unternehmen
Sehr gute betriebswirtschaftliche Kenntnisse in den Bereichen Produktkostenkalkulation und Projektcontrolling
Analytisches Denkvermögen, strukturierte, lösungsorientierte Herangehensweise an Problemstellungen sowie hoher Qualitätsanspruch an das eigene Arbeiten
Sicherer Umgang mit MS Office insb. mit Excel und SAP
Hohes Maß an Teamfähigkeit, Kommunikationsfähigkeit sowie Durchsetzungsstärke
Sehr gute Deutsch- und Englischkenntnisse
That awaits you
Flexible work times
Able to work from home
Further education
Responsible for yourself
Accessibility
Health insurance
Good means of transport
Employee discounts
We are looking forward to your application
Who we are
Gigaset is one of the world's largest telecommunication manufacturers and is the market leader for cordless telephones in Europe. Our creative vision of the future goes hand in hand with the fact that we have already accumulated more than 160 years of experience. In the new business departments, 'Smart Home, Smartphones and Professional' we are keeping up with the times and are developing innovative solutions for private and business customers. As an international company, our "Made in Germany" seal of quality is of utmost importance. German state of the art engineering and premium quality is the foundation for our products with the highest level of technology. 
In a company, functioning communication from all sides of the room is particularly important for those with low hierarchies, transparency and pleasant working environments. Additional services such as flexible working hours and working from home provide a particularly amicable atmosphere. Together with some 900 employees, we work all around the world and work continuously to improve the lives of our customers with outstanding communication solutions.
Facts and figures
Over 160 years of experience in communication
Distributing to more than 70 different countries