(Senior) UX Manager (m/w/d)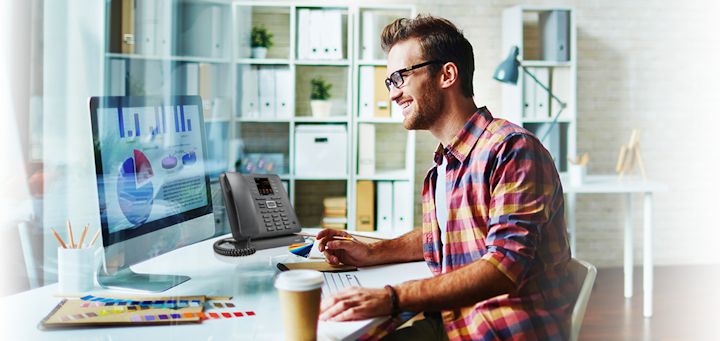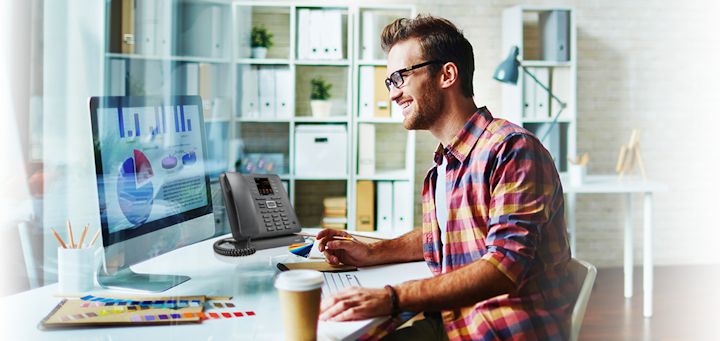 Vereinfachung und Vereinheitlichung von Nutzererlebnissen im Spannungsfeld zwischen Hard- und Software ist eines Deiner zentralen Talente? Dann gestalte mit uns aktiv die Zukunft der häuslichen Kommunikation! Wir suchen zum nächst möglichen Zeitpunkt einen (Senior) UX Manager (m/w/d).
Du arbeitest in unserem internationalen Design-Team gemeinsam mit Produkt- und UI-Designern an der Definition, Ausarbeitung und Umsetzung der zentralen Design-Strategien und bist Sparringspartner und Berater für unsere internen und externen Schnittstellen. In den verschiedensten Themenfeldern rund um die häusliche Kommunikation der Gegenwart und der Zukunft, etablierst Du ein durchgängiges und dem Benutzer angepasstes Nutzungserlebnis, so dass sich unsere zentralen Markenversprechen sowohl in der Hard- als auch in der Software gleichermaßen widerspiegeln.
Published on: 16.04.2021
Location: Bocholt
Team: Strategy, Innovation & Design
Deine Aufgaben
Du unterstützt die Produktmanager bei der Definition der harmonisierten UX zukünftiger Produkte und somit auch bei der Erstellung von Design-Briefings
Recherche, Definition und Dokumentation von UX-Benchmarks
Du definierst und erstellst Informations-Architekturen für Web-UIs, Apps und GUIs unserer Geräte
Du erstellst Wireframes und interaktive Prototypen
Du unterstützt das UI-Designteam, Agenturen und Entwickler bei der Erstellung und Implementierung neuer UI-Komponenten und Screen-Designs basierend auf den Prinzipien des UX-Design-Systems   und entwickelst dieses in Bezug auf aktuelle Anforderungen und Trends weiter
Sicherstellung und Definition einer durchgängigen Nutzerführung über die verschiedenen Geräte und Viewports
Du unterstützt die Produktdesigner bei der Schaffung eines durchgängigen, hardware-seitigen Nutzungserlebnisses
Mitarbeit an der UX-/Designstrategien 
Das bringst Du mit
Du verfügst über ein abgeschlossenes Hochschulstudium aus den Bereichen Interaction Design, Interface Design, Human Computer Interaction mit Schwerpunkt UX, Industrial Design, Kommunikationsdesign oder vergleichbare Qualifikationen
Mindestens 5 Jahre Berufserfahrung in der Industrie oder einer Agentur mit Projekten aus dem relevanten Produktumfeld
Erfahrung in der Gestaltung von Benutzerschnittstellen für komplexe Produkte und Systeme sowie in der Anwendung gängiger UX-Methoden und Design-Tools
Erfahrung im Umgang, Definition und Pflege von zentralen Design-Systemen
Sehr gutes Kommunikationsgeschick und soziale Kompetenz für die Zusammenarbeit in einer multidisziplinären Umgebung auf unterschiedlichen Hierarchieebenen
Du sprichst fließend englisch
Gute Deutschkenntnisse sind von Vorteil, aber nicht zwingend Voraussetzung
Ausnahmen bestätigen die Regel und so sind auch Bewerber mit abweichendem Profil willkommen, deren Eignung durch überzeugende Arbeitsproben, Referenzen und Projekte nachgewiesen werden kann!
Alle Bewerber werden gebeten, Arbeitsproben in Form eines Portfolios, Homepage oder nachvollziehbarer Projektliste mit Ihren Bewerbungsunterlagen einzureichen.



That awaits you
Flexible work times
Able to work from home
Further education
Responsible for yourself
Accessibility
Health insurance
Good means of transport
Employee discounts
We are looking forward to your application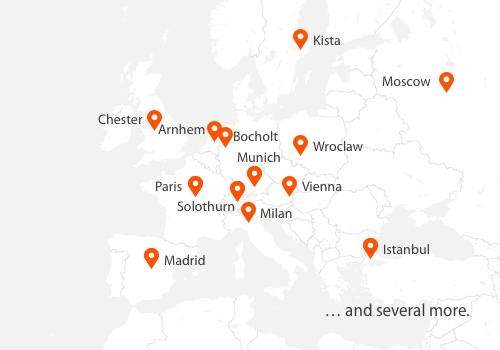 Gigaset is one of the world's largest telecommunication manufacturers and is the market leader for cordless telephones in Europe. Our creative vision of the future goes hand in hand with the fact that we have already accumulated more than 160 years of experience. In the new business departments, 'Smart Home, Smartphones and Professional' we are keeping up with the times and are developing innovative solutions for private and business customers. As an international company, our "Made in Germany" seal of quality is of utmost importance. German state of the art engineering and premium quality is the foundation for our products with the highest level of technology. 
In a company, functioning communication from all sides of the room is particularly important for those with low hierarchies, transparency and pleasant working environments. Additional services such as flexible working hours and working from home provide a particularly amicable atmosphere. Together with some 900 employees, we work all around the world and work continuously to improve the lives of our customers with outstanding communication solutions.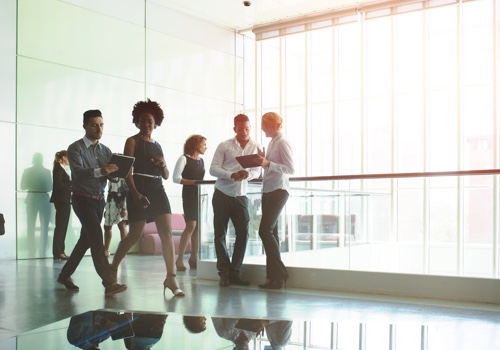 Facts and figures
Over 160 years of experience in communication
Distributing to more than 70 different countries