Feel safe at home with Smart Home
Protect yourself against burglary, natural hazards and theft
In Germany*, an apartment or house is broken into every three minutes. According to police figures, this equated to approximately 151,000 burglaries in 2016 - whether during work hours and shopping time, in the early evening or on weekends. It is advisable to provide an additional layer of protection in your own home — whether this is a deterrent to intruders, protection against natural hazards or continuous monitoring to make sure everything at home is OK.
The Gigaset Smart Home alarm systems enable just that. Motion sensors, alarm sirens and security cameras, as well as smoke detectors are on hand to provide this security. The Gigaset app shows users whether all doors and windows fitted with sensors are locked properly, and informs users if any smoke is developing. All events are easy to document in the cloud. Users can also simulate their presence at home. The Gigaset Smart Home alarm systems offer protection against burglary and natural hazards and offer additional comfort at home - such as through voice and lighting controls in combination with Amazon Alexa, Google Home or Philips Hue.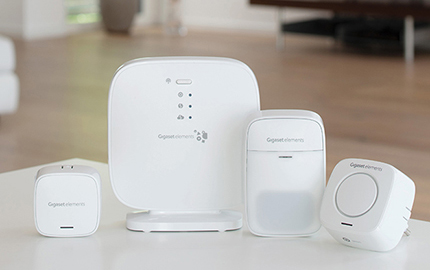 Alarm systems
A safe home with Gigaset Smart Home alarm systems
From large houses to small urban apartments: individual households need an individual degree of safety. Gigaset has recognised this, which is why it has developed its Smart Home alarm system in three different sizes.
Sensors
From smoke detectors to window sensors: Sensors as extensions
Secure doors and windows, register movements in rooms and be alerted to the presence of smoke: All sensors in your home take on these tasks. They can be easily controlled via the Smart Home app or the Gigaset button.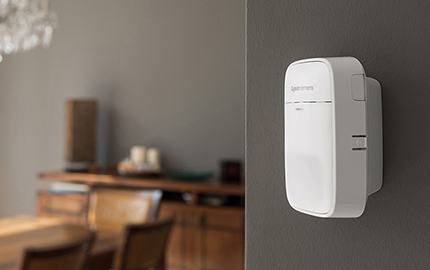 * Reference country: Germany