Your career with Gigaset
Current Job Advertisements
Position
Location
Published on
Product-Variant-Manager Software (m/w/d)

Location: Bocholt
Published on 06.09.2023

Bocholt
06.09.2023
Details
Projektmanager (m/w/d)

Location: Bocholt
Published on 05.09.2023

Bocholt
05.09.2023
Details
Werkstudent (m/w/d) - Digitalisierung / Cyber Security

Location: Bocholt
Published on 01.09.2023

Bocholt
01.09.2023
Details
(Senior) Manager Public Relations / Corporate Communications (m/w/d)

Location: Bocholt
Published on 03.07.2023

Bocholt
03.07.2023
Details
Regional Sales / Vertriebsmitarbeiter Österreich (m/w/d) für den Bereich Professional

Location: Vienna
Published on 30.06.2023

Vienna
30.06.2023
Details
E-Commerce Manager (m/w/d): Schwerpunkt Amazon DE

Location: Munich
Published on 24.05.2023

Munich
24.05.2023
Details
Software Quality Manager (m/w/d)

Location: Bocholt
Published on 15.05.2023

Bocholt
15.05.2023
Details
Prüffeldtechniker (m/w/d) - Elektronikmontage

Location: Bocholt
Published on 13.04.2023

Bocholt
13.04.2023
Details
Quereinsteiger zum Maschinen- / Systembetreuer (m/w/d)

Location: Bocholt
Published on 13.04.2023

Bocholt
13.04.2023
Details
Key Account Manager B2B/B2C (m/w/d): Region Berlin – Hamburg – Hannover

Location: Bocholt
Published on 06.04.2023

Bocholt
06.04.2023
Details
Web Developer

Location: Wroclaw
Published on 31.01.2022

Wroclaw
31.01.2022
Details
SCM (DevOps) Engineer

Location: Wroclaw
Published on 31.01.2022

Wroclaw
31.01.2022
Details
Test Automation Engineer

Location: Wroclaw
Published on 05.11.2021

Wroclaw
05.11.2021
Details
Systems Engineer

Location: Wroclaw
Published on 05.11.2021

Wroclaw
05.11.2021
Details
Security Engineer

Location: Wroclaw
Published on 24.10.2021

Wroclaw
24.10.2021
Details
Senior Web Developer

Location: Wroclaw
Published on 24.10.2021

Wroclaw
24.10.2021
Details
Android Developer

Location: Wroclaw
Published on 24.10.2021

Wroclaw
24.10.2021
Details
Current Apprenticeship Advertisements
Position
Location
Published on
Apprenticeship Industry Merchant

Location: Bocholt
Published on 16.08.2023

Bocholt
16.08.2023
Details
Apprenticeship IT Specialist System Integration

Location: Bocholt
Published on 16.08.2023

Bocholt
16.08.2023
Details
Apprenticeship IT Specialist Application Development

Location: Bocholt
Published on 16.08.2023

Bocholt
16.08.2023
Details
Apprenticeship Electronics Technician

Location: Bocholt
Published on 16.08.2023

Bocholt
16.08.2023
Details
Apprenticeship Industrial Mechanic

Location: Bocholt
Published on 16.08.2023

Bocholt
16.08.2023
Details
Haven't found the job for you?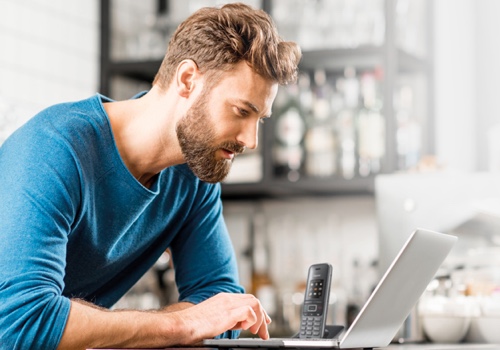 Would you like to work for Gigaset, but you haven't found what you are looking for? Then simply send us your CV and Cover letter! Tell us why you would fit in in our company and why we need you?
Apply now by sending an email to:
Who we are
Gigaset is one of the world's largest telecommunication manufacturers and is the market leader for cordless telephones in Europe. Our creative vision of the future goes hand in hand with the fact that we have already accumulated more than 160 years of experience. In the new business departments, 'Smart Home, Smartphones and Professional' we are keeping up with the times and are developing innovative solutions for private and business customers. As an international company, our "Made in Germany" seal of quality is of utmost importance. German state of the art engineering and premium quality is the foundation for our products with the highest level of technology. 
In a company, functioning communication from all sides of the room is particularly important for those with low hierarchies, transparency and pleasant working environments. Additional services such as flexible working hours and working from home provide a particularly amicable atmosphere. Together with some 900 employees, we work all around the world and work continuously to improve the lives of our customers with outstanding communication solutions.
Facts and figures
Over 160 years of experience in communication
Distributing to more than 70 different countries
Now we want to convince you
We live and breathe for communication
At Gigaset all employees work together, which requires transparency above all. In our regular meetings with our management team, we discuss our business developments and strategies – the basis for a successful top-down communication.
We feel good here
We have an informal and social work atmosphere. We are creating the basis for a professional and customer-oriented work – whilst working closely together, having a small chain of command, keeping personal contact and ensuring cross-functional exchange.
We are looking at the future
"Downtime" is an alien word for us. In our new business departments ('Smart Home, Smartphones and Professional') we are offering employees lots of room for personal growth, for example the chance to learn new skills and acquire new interests.
That means "Made in Germany"
We are one of the few communication solution developers, who makes their products in Germany. At our locations in Bocholt and Munich all the productions steps are combined as one.
… and that's not all


Flexible work times
Ability to work from home
Further education
Responsible for yourself
Accessibility
Health insurance
Good means of transport
Employee discounts